Interested in HFC Student Council? Representatives always welcome to join. Bi-weekly meetings open to the HFC Student Body. Join us to see what Student Council is all about.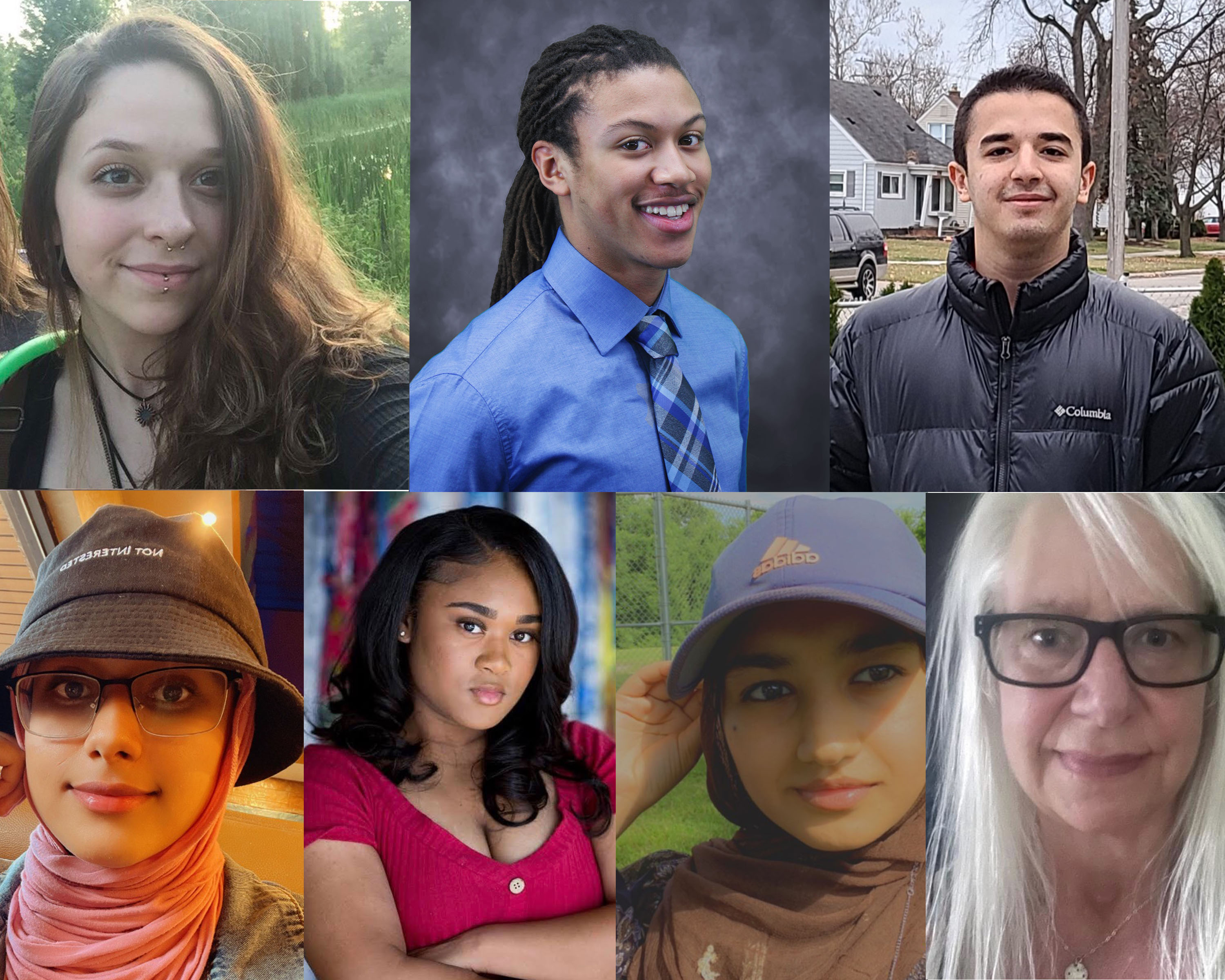 2023 Student Council members L to R: Kat Peter, Dia Camara, Rami Mazin, Haidy Kahali, Alicia Jackson, Mostora Momin, Faculty Advisor Vicki Shepherd, Not Shown Thikra Shagira
2020-21 Members - Virtual Office Hours available by appointment:
Student Council Meetings are open to all students. Meetings will be held every other Friday at 11 am. Upcoming date April 28.
Click here to add your thoughts and suggestions for Student Council Student Council Suggestion Box
**UPCOMING EVENTS **
Student Council Positions are outlined on the What We Do page on the right panel of the Student Council Page.
The Purpose of HFC's Student Council is:
To enhance the quality of student life through effective representation of the HFC student body;
To provide an organized means of expression for HFC students; and
To represent the students' perspective on various College committees as they pertain to students' interests.
The HFC Student Council is currently seeking energetic students who want to lead and serve. Student Council Representatives always welcome!
Requirements for Candidates
All candidates must have a minimum grade-point average (GPA) of 2.5; and
Cannot be a member of the HFC Board of Trustees, the College Alumni Association, the College Foundation or The Mirror News.
If Elected, Student Council Members Must:
Maintain a minimum grade-point average (GPA) of 2.5;
Complete a minimum of six credits each semester;
Maintain integrity and comply with the HFC Student Code of Conduct; and
Serve on a College committee.
Look for information about the Student Council Elections for 2023-24 school year in January.
For additional information or questions, please contact Victoria Shepherd, staff adviser to HFC's Student Council, at 313-845-6487 or vashepherd@hfcc.edu, or the Student Council President Kat Peter knpeter@hawkmail.hfcc.edu.