Want to Join Student Council in 2021?
Student Council is seeking new members for 2021. **The election will be held Wednesday and Thursday 3/17 and 3/18.** Additional information below. Representatives always welcome to apply.Please fill out an application and send to Kay Peter knpeter@hawkmail.hfcc.edu. You may also email the HFC Student Council questions to studentcouncil.hfc@gmail.com.
Student Council Positions outlined on the What We Do page at right in side panel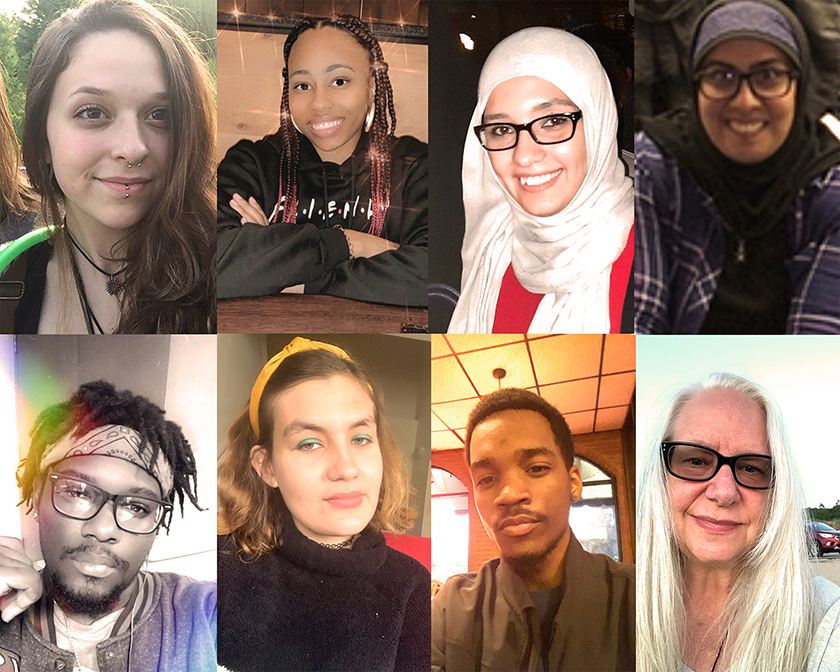 2020-210 Student Council members first row from Top L to R: Kay Peter, Chyna Greer (former), Rasheda Najib Al-Asbahi (former), Zeaneb Al-Howaishy, Bottom L to R: D'Angelo Woods (former), Mira Yaghi, Lethario Stovel, Faculty Advisor Victoria Shepherd
2020-21 Members - Virtual Office Hours available by appointment:
The Purpose of HFC's Student Council is:
To enhance the quality of student life through effective representation of the HFC student body;
To provide an organized means of expression for HFC students; and
To represent the students' perspective on various College committees as they pertain to students' interests.
The HFC Student Council is currently seeking energetic students who want to lead and serve. Executive and general council seats are available.
Requirements for Candidates
All candidates must have a minimum grade-point average (GPA) of 2.5; and
Cannot be a member of the HFC Board of Trustees, the College Alumni Association, the College Foundation or The Mirror News.
If Elected, Student Council Members Must:
Maintain a minimum grade-point average (GPA) of 2.5;
Complete a minimum of six credits each semester;
Maintain integrity and comply with the HFC Student Code of Conduct; and
Serve on a College committee.
Applications may be completed online, online applications close Monday, March 15th at 5 p.m. Paper applications must be submitted to the Office of Student Affairs - crfluker@hfcc.edu - no later than 5 p.m. on Monday, March 15, 2021.
Candidates may campaign only after their applications have been received and they are contacted by the Office of Student Affairs. The elections will take place Wednesday March 17th and Thursday March 18th.
If you have additional questions, please contact the Student Affairs Office at 313-845-9610.
Rules for Student Council Candidates *Not Applicable for Fall 2021 *
Places Where Signs May Be Posted
General bulletin boards: Items for these boards should not be any larger than 11"x17".
Brick walls may be used in the stairwells of the Reuther Liberal Arts Building (Building K) and the Student & Culinary Arts Center (Building M).
Signs should not be any larger than 30"x40" or 1200 sq. in. or 12"x100".
Based on the fact that HFC has 13 buildings, there is a limit of 30 posted fliers per candidate, as well as five large signs.
All candidates must remove their signs the day after the election.
Places Where Signs May NOT Be Posted
Do NOT post signs in the following buildings:

The Andrew A. Mazzara Administrative Services & Conference Center (ASCC, Building L);
The College Store (Building C);
The Eshleman Library (Building B);
Facilities Services (Building D); and
The Welcome Center (Building WC).

Fliers and/or signs may NOT be placed on drywall surfaces, painted surfaces, glass windows or doors.
For additional information or questions, please contact Victoria Shepherd, staff adviser to HFC's Student Council, at 313-845-6487 or vashepherd@hfcc.edu, or the Student Council President Kay Peter knpeter@hawkmail.hfcc.edu.